History
Youth Program Cincinnati, OH
Did you know that Healthy Visions has actually been around for more than 30 years? While the organization has taken a number of forms over the past three decades – ultimately culminating in what we are today – the mission of 'equipping young people to change their stories' has always been the focus. Keep reading for our full history!
From the very beginning, Healthy Visions has taught self-respect, resiliency, and a belief that each student – regardless of their current circumstances – can change their story into a positive one. Over the last 33 years, Healthy Visions has provided programming for hundreds of schools and social service agencies in the Greater Cincinnati area and beyond, reaching nearly half a million youth and adults. In addition to the traditional settings such as high school and junior high health classes, our modules have also been offered in hospitals, homeless shelters, juvenile detention centers, churches, youth organizations, professional groups, and many other venues.
Healthy Visions' founder, Carole Adlard, has dedicated her life to helping young people make better choices and build stronger relationships. Healthy Visions, originally called Adoption Option, began by educating struggling pregnant teens about the possibility of adoption. Carole soon realized students had many challenges beyond teen pregnancy – they dealt with bullying, self-harm, unhealthy relationships, substance abuse, suicidal thoughts, and difficult home lives. A focus group of pregnant teens eventually sparked a change in Carole by remarking that they wished someone would have cared and spoken to them about their value BEFORE they got pregnant.
In order to rise up and meet those needs (while focusing on prevention), Adoption Option transitioned into Healthy Visions and highly talented young speakers were hired. These speakers were relatable to students and passionate about helping them succeed. Today, Healthy Visions has gained a reputation of excellence by continuing to develop curriculum that addresses the current needs of students, adding classes on social media, cyber-bullying, prescription drugs and alcohol, stress and anger management, dating violence, and violence in the home. Every curriculum is reviewed twice each year in order to stay current and statistically accurate.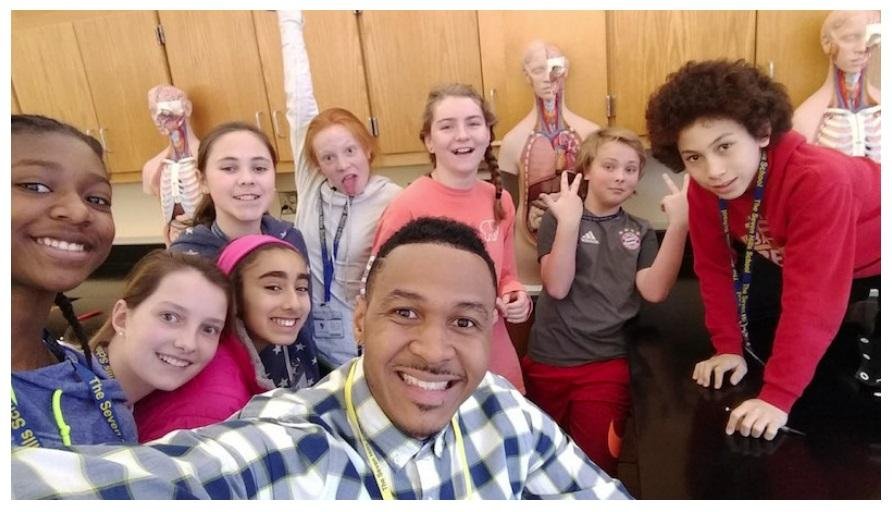 Today Healthy Visions has grown into one of the most dynamic organizations in the area that connects with students in an effort to improve their lives. We currently feature eight speakers, a data analyst, two administrative staff and an operations director, a dedicated board of experts and educators, and Carole Adlard still at the helm – dedicated to impacting change in the stories of young people. Our in-classroom presentations and eLearning program (remove previos red words) have given rise to Healthy Visions starting mentoring initiatives, reaching out to more schools, and impacting more students than ever before. As the organization continues to grow, the message of love, redemption, and hope will only increase!