Board Of Directors
Youth Program Cincinnati, OH
Ed Adlard is Healthy Visions Board President and has been involved with Healthy Visions as a board member since its inception as Adoption Option, which became Healthy Visions.  Ed is an engineering graduate of Purdue University and holds an MBA from Xavier University.  He has worked in engineering and consulting companies for 40+ years and retired this past year.  Ed has been involved with Healthy Visions fundraising activities for a number of years and now is taking a more active role on the board.  Ed lives in Cincinnati with his wife Carole.  Carole and he have four adult children and 2 grandchildren.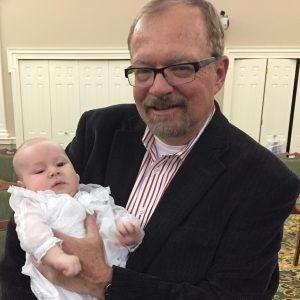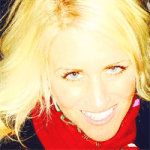 Lauren N. Laskowski is a former health teacher and strength and conditioning coach. Her connection to our organization dates all the way back to 2004 when she was student teaching at Lakota West High School, and she has been an avid supporter ever since. Lauren is a graduate of Kings High School and graduate of University of Cincinnati, Miami University, and Walden University. She is currently the Facility Services Manager at City Wide Maintenance of Cincinnati. She currently lives in Mason and enjoys competing in the sport of CrossFit, traveling to warm and sunny places, and her photography business.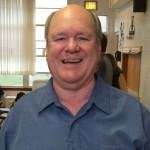 Jim Strotman is retired and is the treasurer of the board.  After going to school at LaSalle High School and the University of Cincinnati, Jim enjoyed a long career in accounting and ran his own CPA company called CFO Perspectives. Jim's commitment to helping young people was demonstrated when he began a Fathers Group to help young men become more effective fathers.  The Fathers Group attracts 70 men weekly and continues to encourage and support men. Jim has also helped Healthy Visions as a member of the mentoring program, meaning he both supports and lives the ideologies of the organization. .Jim lives on the west side of Cincinnati with his beautiful wife Carol and has three grown children and 6 grandchildren.
Sue Bruns has been on the board a few months and was born in Piqua, Ohio. She graduated from Our Lady of Cincinnati College in 1962 with a degree in biological sciences and chemistry. She became a registered medical technologist after a year of internship at Good Samaritan Hospital. She then worked at Holmes and University Hospitals. Ned and Sue were married in 1964 and have five children and fifteen grandchildren. Sue Bruns' husband, Ned Bruns passed away recently and would like to mention him here. Carole and Sue have known each other for almost forty years. Sue was part of the mentoring program last year and is looking forward to participating again this coming school year.